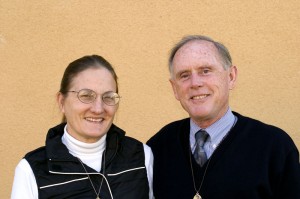 Associates to the Oblates of St. Joseph are lay men and women (and priests) without profession of vows, who choose to live a life of consecration to God and the Church in a spirit of collaboration with the Oblates. They take interest in the activities willed by Saint Marello and share in the spiritual benefits, rendering service within or outside the Oblate communities under the direction of the superior.
As Associates, they live the spirituality of St. Joseph according to the model of St. Marello, join with the Oblates in prayer, and work closely with the Oblates in a number of areas, such as:
Youth ministry
Parish ministry
Vocation ministry
Social apostolate
Missionary apostolate
Spreading devotion to St. Joseph
To qualify as an Associate member of the Oblates of St. Joseph, one must be:
Age 18 or older
A committed Catholic with all the pertinent Sacraments
Involved in ministry
Faithful to Church teaching and obedient to the Holy Father
Committed to daily prayer
Self-supporting
Commitment includes private consecration with promises to serve God in imitation of St. Joseph (humility, hidden life, hard work, union with Jesus).
The Associate will have an interior life under the guidance of the local Oblate superior and will serve as a witness in the family, workplace, church, and community.
The Associate will also wear a particular insignia as a sign of commitment.
The prayer life of the Associate will include daily Mass coupled with daily visits to the Blessed Sacrament, daily Marian or St. Joseph rosary and taking part in the Liturgy of the Hours. On a weekly basis, Wednesday devotions to St. Joseph and Eucharistic adoration with special prayers for OSJ vocations should occur.
Ministry should include at least one aspect of the congregation's work 10 hours per week.
Are you an active member of the Oblate laity that has a desire to enter into formation to be a Lay Associate? Please contact your local Oblates to find out about the process.