Greetings my brothers and sisters,

As I write this article, I have just returned from a very pleasant afternoon at Oracle Ballpark, watching
my two favorite teams in Major League Baseball, the Cincinnati Reds and the San Francisco Giants,
battle it out. (The Reds were victorious but since I root for both teams I really could not lose!) Joining me
in this adventure were both of the brothers studying theology at St. Patrick's Seminary in Menlo Park,
Jose and Victor. We went as a community outing, but I am pretty sure they would not have gone had I
not suggested it as a possibility. Neither of them is a big baseball fan and I needed to explain some of
what was happening on the field as we watched. It would be safe to say that I was more excited about
the baseball part of the outing while they seemed to enjoy more just being outside on a beautiful day
and not in the classroom! (I ought to explain that there are not classes on Wednesdays at the seminary
and this was a classic Wednesday afternoon get-a-way game)

Reflecting on this, I asked myself if I am as excited and interested about my Catholic faith as I am about
MLB. Might seem like a silly question for an Oblate of St. Joseph priest to ask, but I think it can certainly
seem at times that I am more interested in the latter rather than the former. The amount of time I
spend watching, following, and thinking about baseball during the season can be quite a bit, and that
might indicate that my priorities are a bit off. What to do?

For me, I deliberately, at times, do not continuing watching or following a particular game. Instead, I
turn off the TV or the computer, and I go to the chapel or go out and pray the rosary. This is not a
penance or punishment…far from it. It is a check and an opportunity for me to see if I am excited and
interested in connecting with God, with Jesus, with the Spirit, with the Saints, with all of the baptized, to
the point where I am able to set aside something that is certainly enjoyable and yet not even close to
being as important. I admit that at times my mind wanders back to the game and the possible result and
then I immediately call myself back to the prayer at hand and ask the Holy Spirit to enliven my heart
with a love and faith so strong that nothing can break or interrupt it. While at the ballpark today, I did
not stop watching the game but I did seek to be as charitable and loving as I could be to my brothers and
to those around me. In other words, I was seeking to be a good Christian as well as a good sport. Seeing
the enjoyment of a baseball game as another opportunity to evangelize and lead others to Christ. This is
not going to happen if I am not first seeking to know and follow Christ above everything else, including
how my teams are doing in the playoff race!

How about you? What can you place as a substitute to baseball? Anything taking up a lot of time and
effort, something really exciting that takes up a lot of my attention? Am I able to set that aside and turn
to God, seeking to know and love him more and to ask the Spirit to allow any and all activities and
interests to deepen my knowledge and love of God and not distract from it? I believe this is a healthy
exercise to do every so often to ensure that I am not seeking to put something or someone else as
number one priority in my life, since that place is already and completely occupied by God! This is food
for thought, particularly while discerning a vocation in life. I cannot know who God is calling me to be if I
do not know God and I cannot know God if I spend more time in something other than in connecting to
Him.

St. Joseph, model of the interior life, pray for us.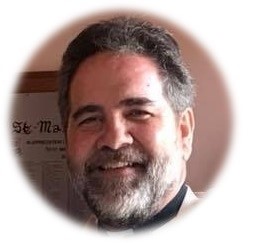 Fr. Brian, OSJ