REJOICE ALWAYS!!!
These two words, taken from St. Paul (1 Thessalonians 5:16) found at the beginning of the New Testament reading of the Third Sunday of Advent, sets the focus of the day we traditionally call "Gaudete Sunday". The Latin word "Gaudete" commands us to "Rejoice" and St. Paul adds: "Always". Really? Even in these dark times? Yes, even in the midst of a pandemic that is affecting the lives of our brothers and sisters all around the globe. We have spent almost all of this year 2020 social distancing, wearing masks, closed out of our churches, limiting or restricting our social lives with family and friends, hearing frightening statistics of COVID victims and the rising death toll on human lives —- and yet we are still to rejoice????
Rejoicing in the Christian perspective is not only during times when life is going well for us, when we are happy, successful and fulfilled. It is easy to rejoice in those moments of our lives because of the temporal happiness we are experiencing and enjoying. The true test is at times when we are facing situations of heartache, disappointment, sickness, worry and failure. We must realize that the cause of our rejoicing is not determined by the circumstances outside of us, but rather by our deep, intimate relationship with the Lord. When we are in true communion with God then even in the worst of times we can find an inner joy and peace within us, even though emotionally we may be sad, disappointed or hurting. Rejoicing is not so much a deliberate act or choice of a person, but a state of being, an interior attitude that gives us strength to face the crises and problems of our earthly lives. For Scripture reminds us that the "joy of the Lord is to be our strength" (Nehemiah 8:10). If we read the Lives of the Saints, we are easily inspired by the inner joy and peace maintained by holy men and women throughout the ages who suffered greatly, especially martyrdom. In no way did their personal pain and suffering diminish or destroy their inner joy with God; if anything, it was enhanced. We see the reverse side of this to reinforce this truth. There are people in today's world, especially in our American society, who are materially wealthy and possess all that we would think that would place them in a permanent state of joy. However, unfortunately, many of these individuals are very sad, lonely and living in desperation, turning to drugs and other harmful behaviors to heal the inner pain of their loneliness and emptiness. We ache for these tortured souls who have "everything" and "nothing" all at the same time. It is only a deep relationship with the Lord that can lead us to persistent joy no matter what we may have or have not in our lives.
In the Litany of our Blessed Mother, one of the titles attributed to her is "Cause of Our Joy". She is precisely that for us because there is no other human being more intimately united to Jesus than His most Holy Mother. Mary always leads us to her Son and therefore she serves as that most important link to our Divine Lord, the very source of our inner joy. May the Advent journey of our lives fill our hearts with true joy knowing that we are a day closer in meeting our God face to face, and that through our earthly sufferings we are most intimately united to the Savior who invites us "to take up our cross each day and follow Him". (Luke 9:23).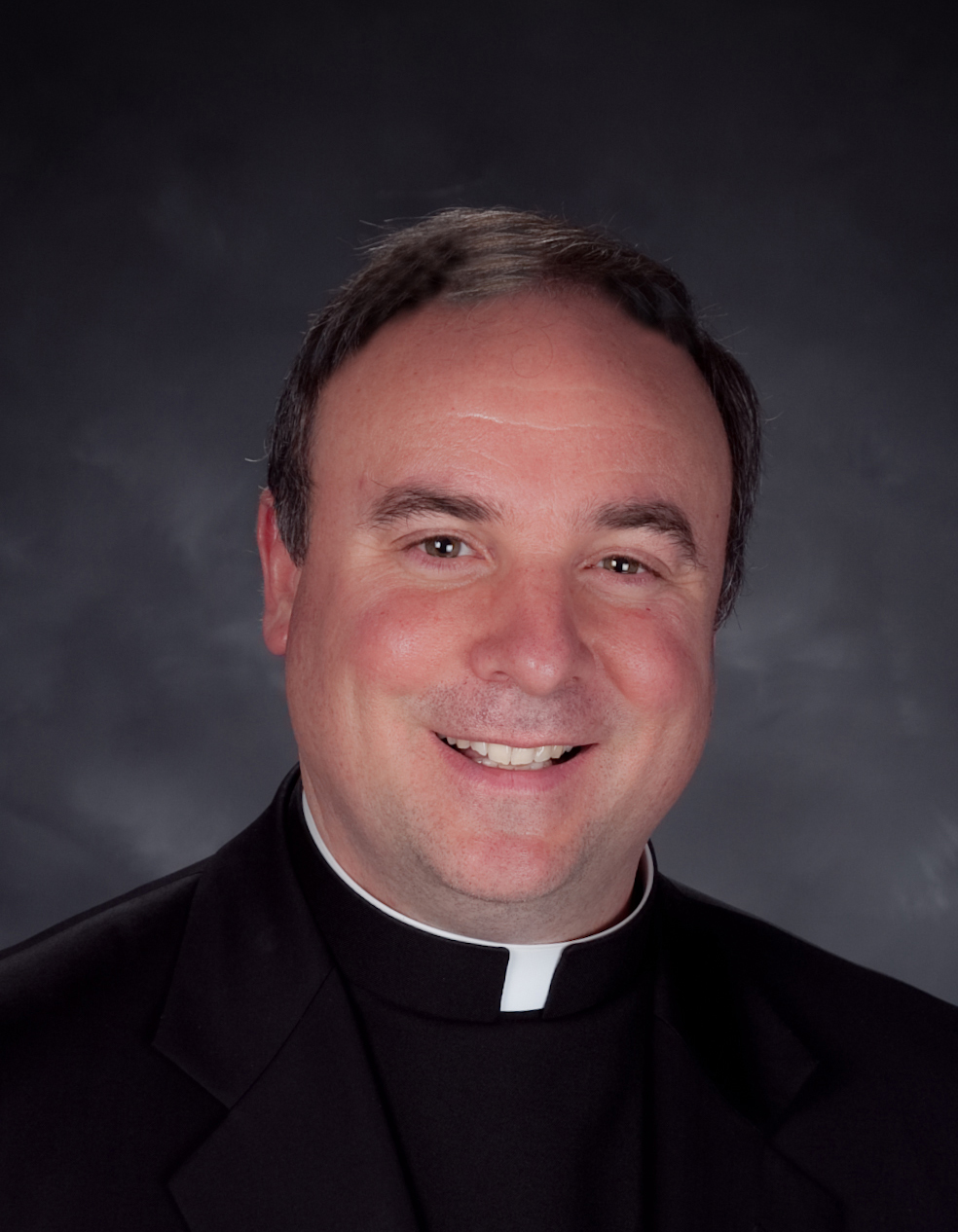 Fr. Paul McDonnell, OSJ
Pittston, PA